AC and DC power metering and monitoring systems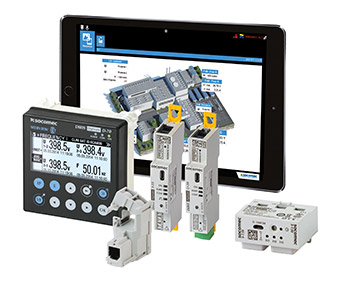 SOCOMEC has developed an innovative system called DIRIS Digiware to facilitate the metering, measurement and monitoring of electrical energy quality.
The system is composed of several modules: control interface, voltage acquisition module, current acquisition modules but also closed, split-core or flexible current sensors.
The system offers key technological advances, starting with easy and flexible installation (Plug & Play) and high performance in electrical energy measurement. It should also be noted that thanks to the 3 types of sensors, the system can be adapted to both new and retrofit installations.
The DIRIS Digiware system can be used in different sectors, such as industry, the service sector or even in data centres.
Discover the various meters and multi-circuit measuring devices that make up DIRIS Digiware system on official Socomec page: 
DIRIS DIGIWARE SYSTEM
Presentation of this system is shown in this YouTube video: 
DIRIS Digiware: The most complete measurement and monitoring system on the market