VX IT
The solution for all network and server applications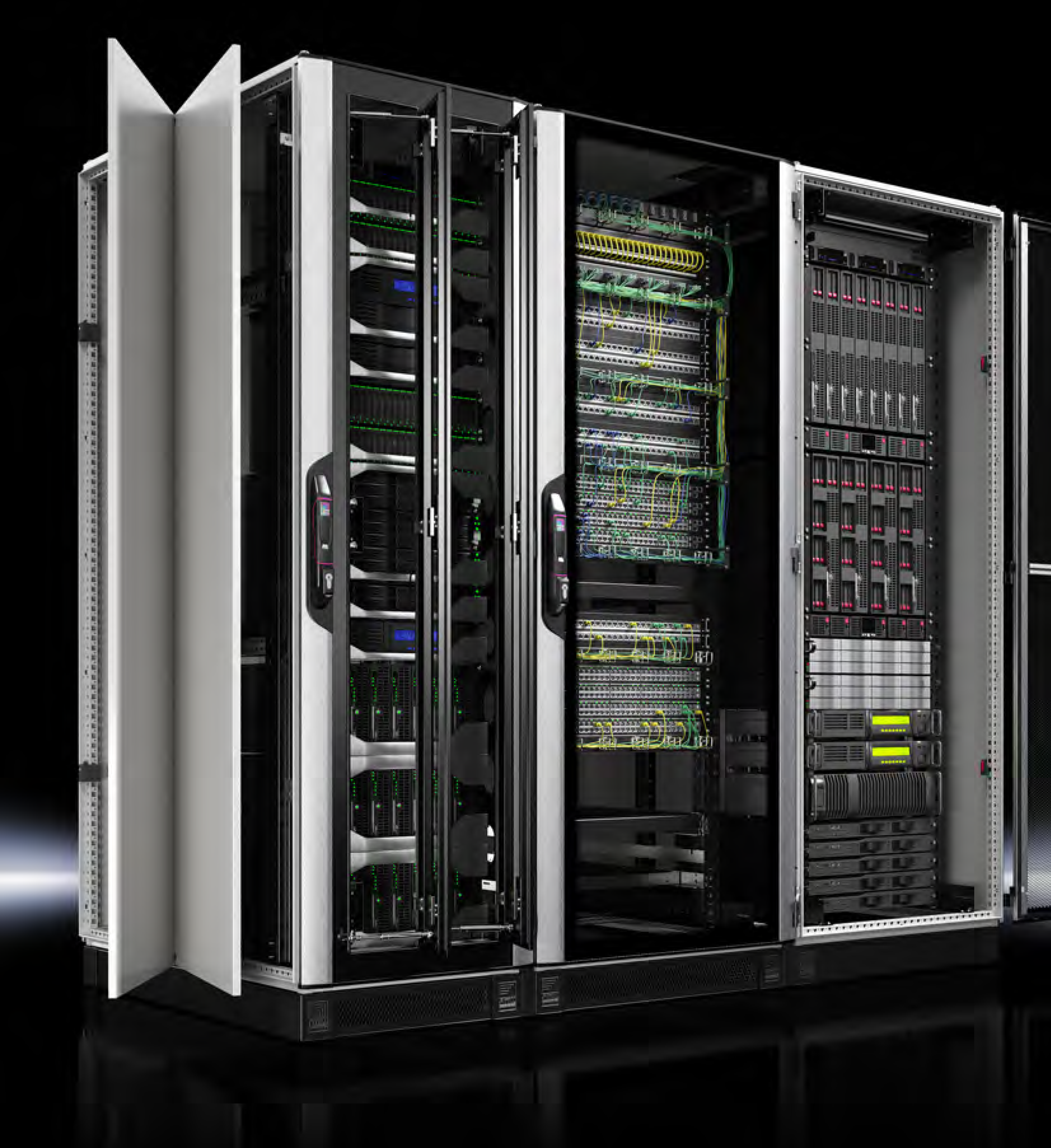 Whether you need a network rack to house a distribution board, or server racks for an edge,
colocation or hyperscale data centre, the new VX IT provides the ideal platform. All the demands
of a modern IT infrastructure are met.
Dependable customer focus
The new VX IT is modular in concept with a customer-focused configurator which guides
you quickly and easily to a solution that is tailored to your specific requirements. Our state-of-the-art
production lines and optimised logistics ensure availability and on-time delivery.
Matching modules
The new VX IT is the basis for RiMatrix NG – the next generation, a development of the proven
Rittal IT system, which has been extended to now include numerous innovative products and features.
Seamless compatibility
A data centre infrastructure outlives its individual servers. Compatibility with established RiMatrix
systems is therefore crucial. The VX IT and RiMatrix NG are ideally suited for extending existing
data centres and replacing individual components.
Future-proof
We know the trends and understand what factors concern you as an IT expert and your company
so that we can supply a solution that is future-proofed. VX IT, as well as RiMatrix NG, are subject to
constant ongoing developments in order to meet the demands of future IT infrastructures.