Mureva Styl
A robust switch and socket range designed for outdoor environments
Mureva Styl, a range of convenient switches and sockets for surface and flush-mounting due to its ergonomic design. These can withstand harsh environment conditions thanks to their IP55 and IK08 classification which makes Mureva Styl not only waterproof but also shock, dirt, dust and solvent resistant as well.
Features
Mureva Styl is reinventing switches and sockets with a robust design and curved profile that combines contemporary style and maximum robustness. Its advanced ergonomic design makes for effortless installation.
Available in two colors Polar White and Anthracite Grey, Mureva Styl is packed with practical new features and is designed to withstand harsh external conditions. Installation of the Mureva switch and socket range is easy.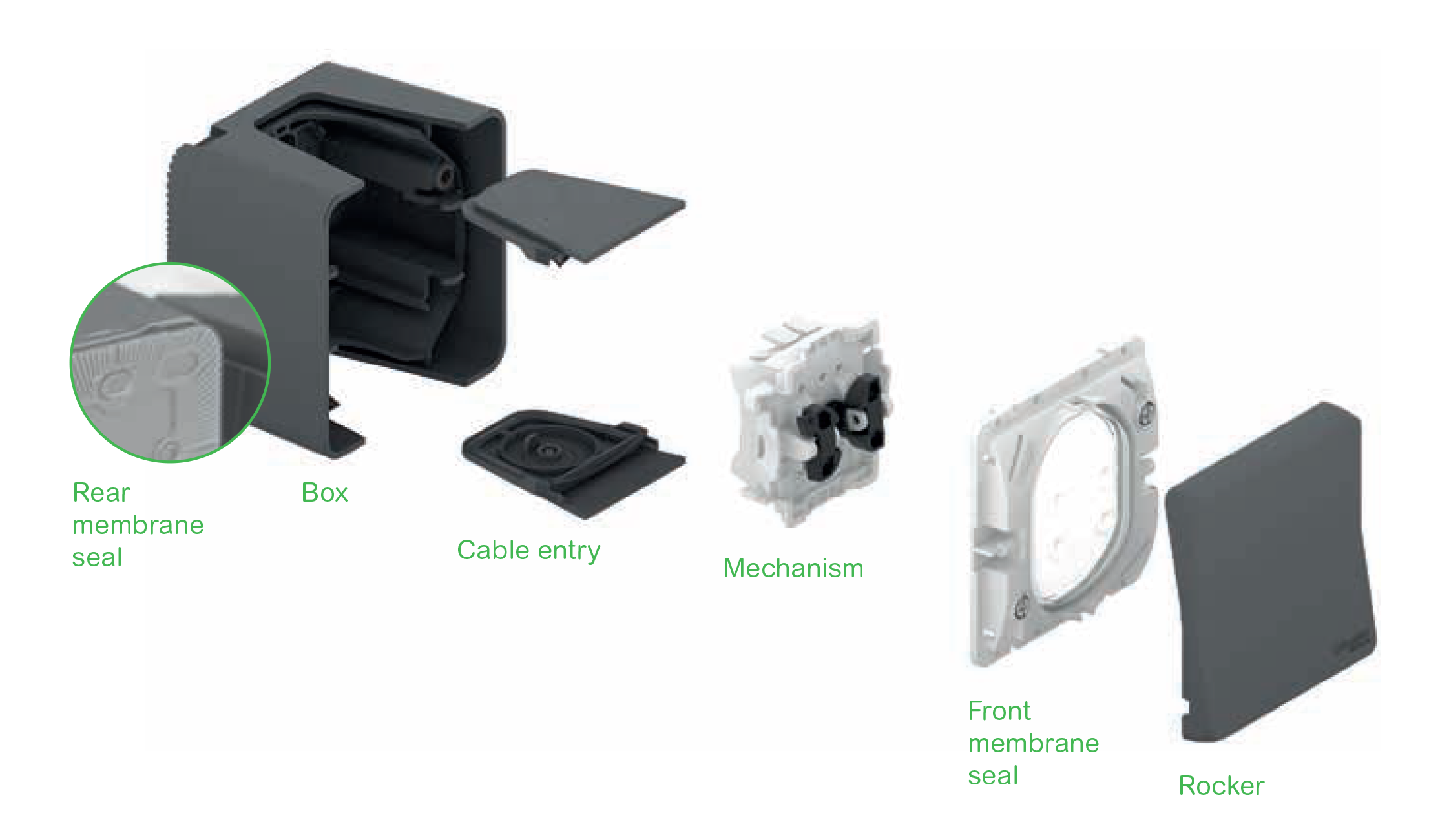 Dimensions:

Surface mounted wiring devices: 60 mm
Flush mounted wiring devices: Length x Width x Height = 84 x 84 x 46 mm
Mureva Styl practical functions:
Controls (rockers, push-buttons, roller shutters, time delay)
Power (sockets)
Telecommunications (RJ45 waterproof sockets)
Security (emergency and key switches)
Signaling (bulkheads)
Mureva Styl components are compatible with many functions of other ranges such as Altira or Unica
Benefits

Safety and Robustness:
IP 55 classification
Waterproof
IK 08 classification
Resistance to dirt, dust and solvents
Convenience
Smart LED technology checks when power is on
Transparent cover easily identifies a socket or switch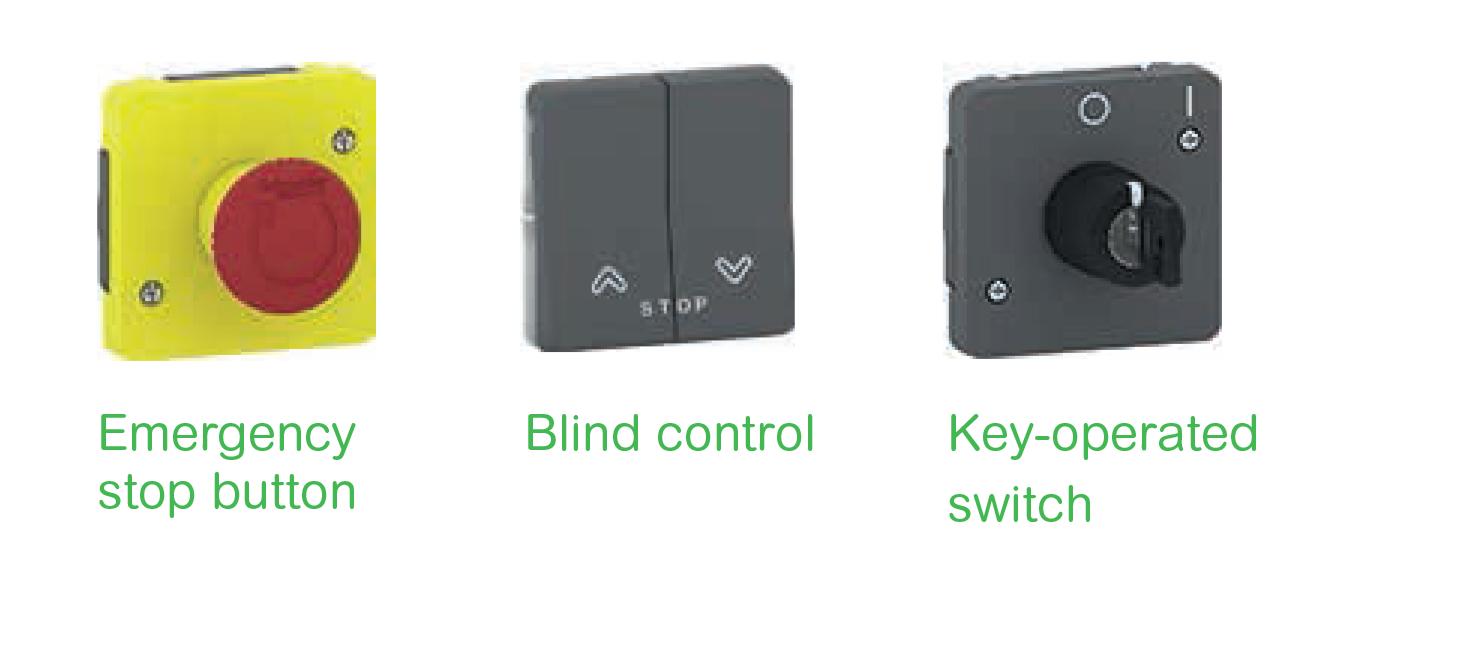 Efficiency
IP 55 for surface and flush mounting
Optimized stock with only 90 components instead of 272 components
New features: emergency stop button, blind control, key-operated switch
Easy Installation
New insert for more wiring space
Clip-Unclip wiring
Hardwired plug and play LED accessories
Transformation of standard switch to push-button possible
Aesthetic
Polar white and anthracite grey colors to fit all kinds of environments
Environmentally friendly
RoHS compliance
REACH conformity
PEP (Product Environmental Profile) to track and manage energy consumption and/or reduce carbon emissions
Applications
Designed specifically for outdoor environments, thanks to its IP 55 classification, Mureva Styl can withstand harsh conditions which is a necessity in the following environments:
Hospitals, laboratories
Gardens
Garages
Basements
Outdoor gardens
Kitchens, Bathrooms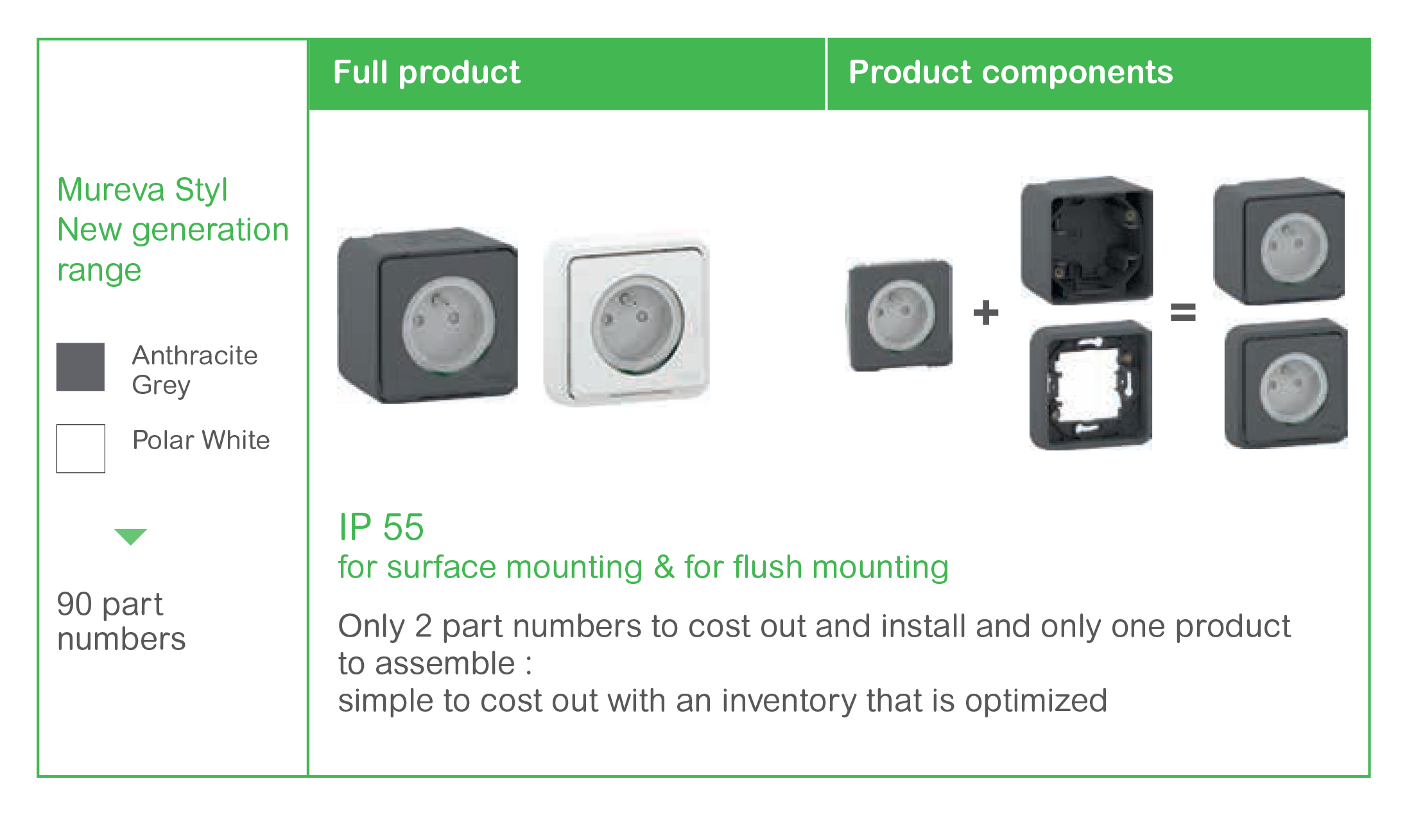 You can find more about Mureva Styl program here: 
MUREVA STYL CATALOGUE